Funk Up Your Space
A beautiful job was done on that old villa, which my clients renovated and extended in…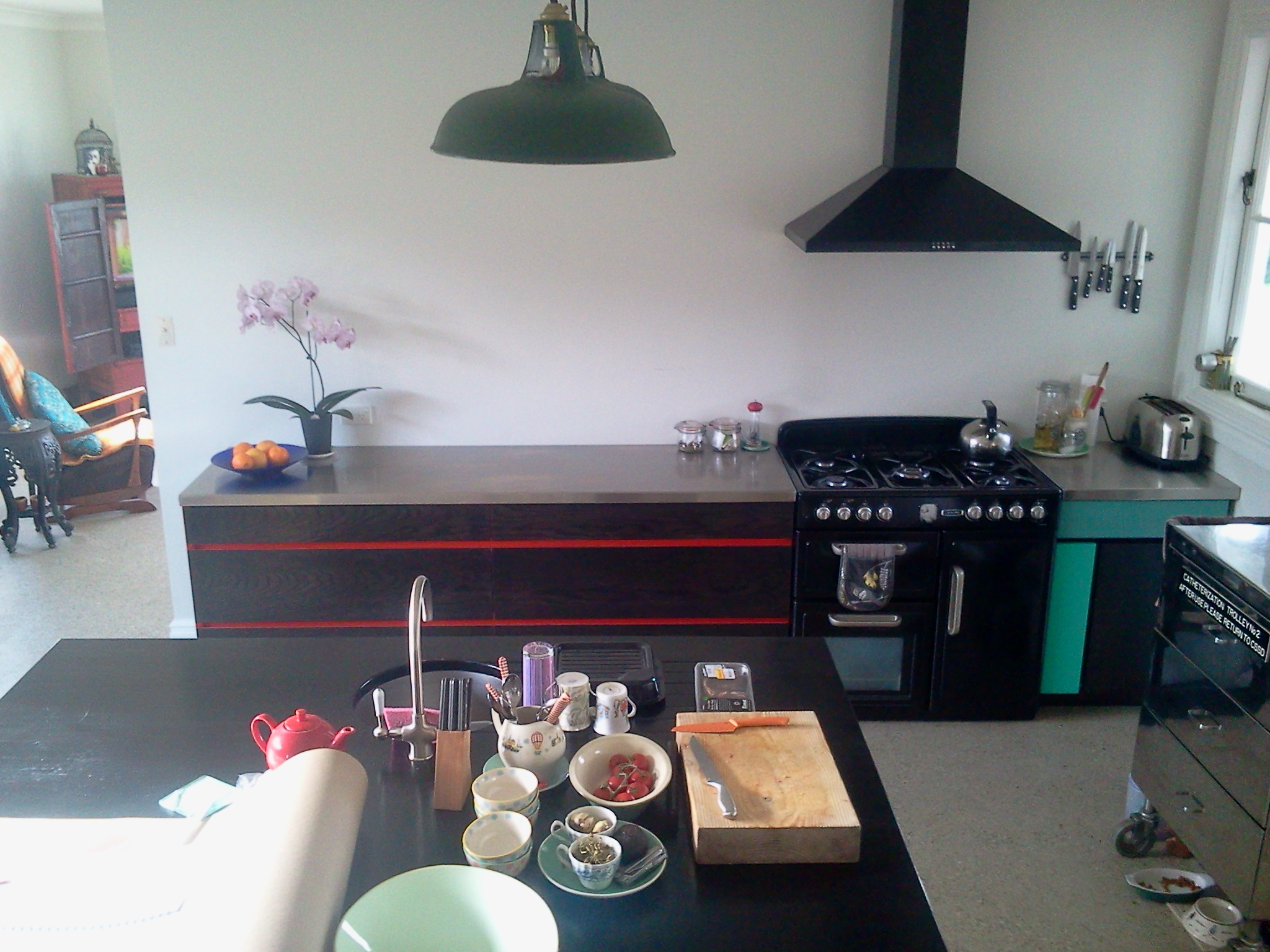 Funk Up Your Space
Category Fit outs / Renovations / Kitchen
Date 07/10/2016
A beautiful job was done on that old villa, which my clients renovated and extended in Invercargill City.
I am pleased that I was able to add to the new space they created.
The kitchen had already been started with a kitchen-island, which has a traditional frame and panel look in black and white.
The clash with, modern lines and stainless steel might have come as a shock, but worked exceptionally well
with surrounding pieces and materials from and era passed to the now.