Otatara/ Invercargill Country Kitchen
Traditional Kitchen with panel and frame fronts and a native timber bench-top. Modern features are the…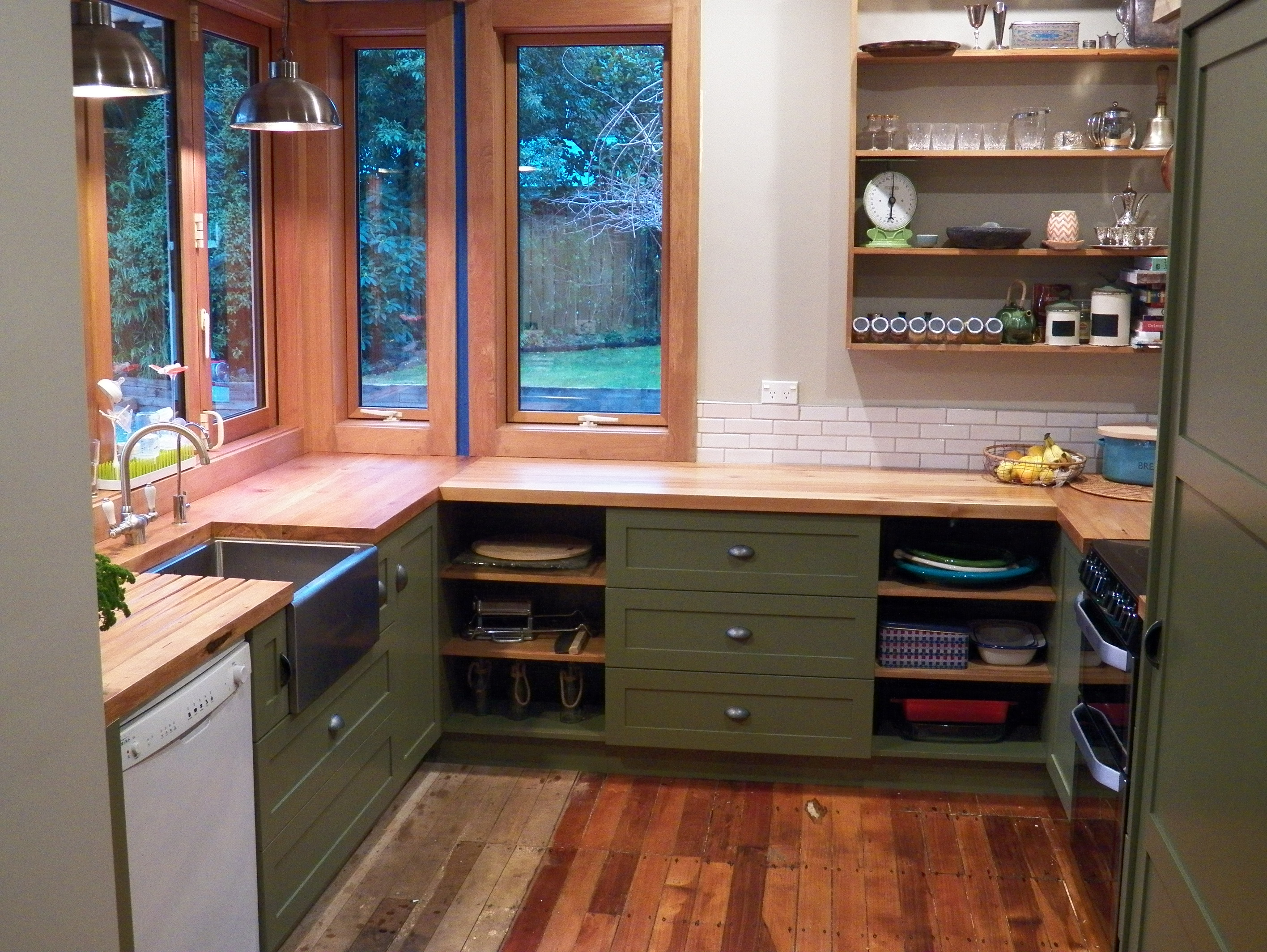 Otatara/ Invercargill Country Kitchen
Category Kitchen
Date 23/02/2016
Traditional Kitchen with panel and frame fronts and a native timber bench-top.
Modern features are the hidden fridge, the bifold,-fold away door of the pantry, the stainless steel butler sink and soft-close mechanisms.
The kitchen becomes part of the outdoors area when the bifold windows are opened and the window sill becomes a breakfast bar or bar.