Kitchen Traditional
The pantry and the hidden fridge/ freezer unit, held in a traditional "english" style. Surrounded by…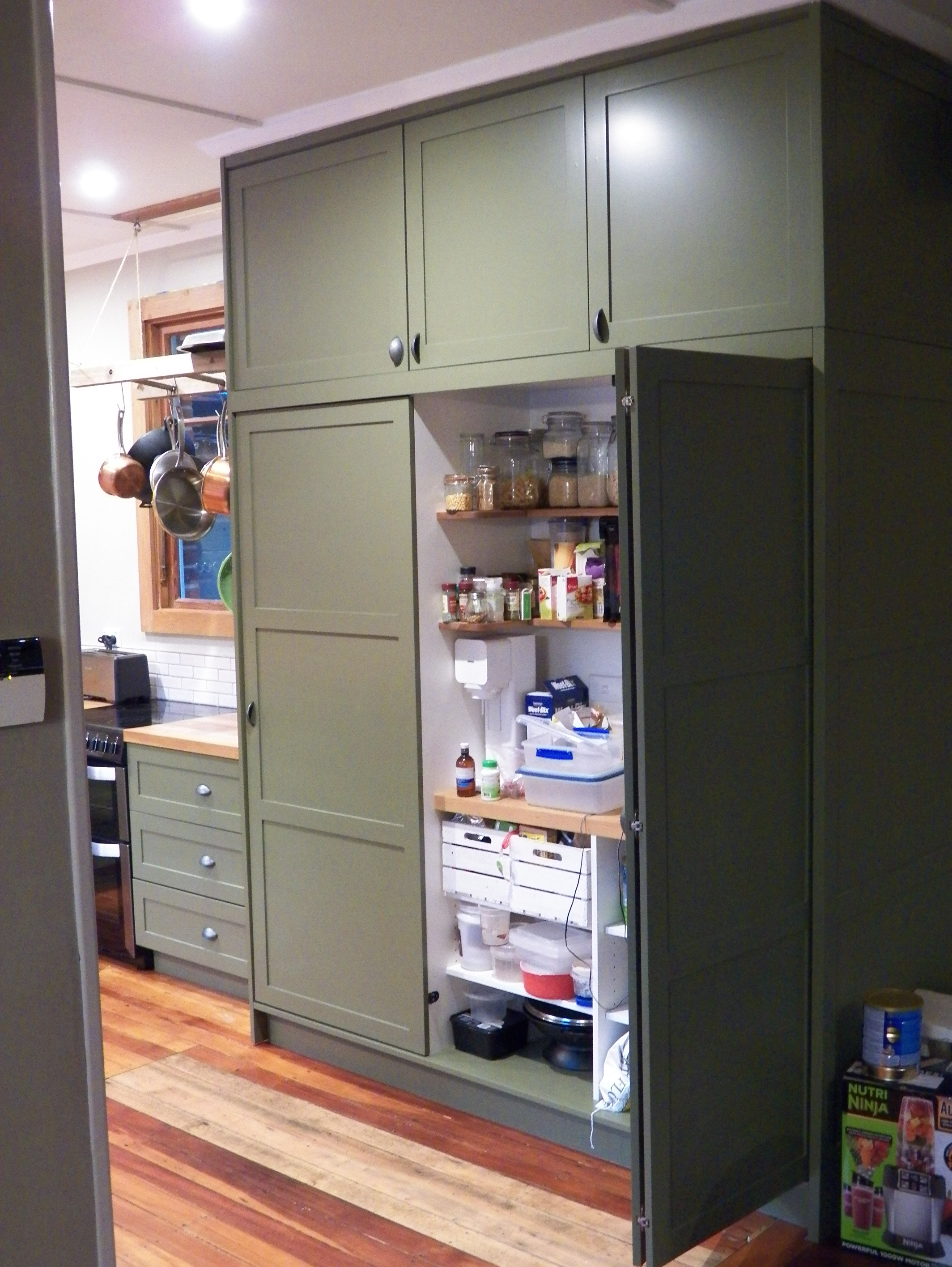 Kitchen Traditional
Category Fit outs / Renovations / Kitchen
Date 07/10/2016
The pantry and the hidden fridge/ freezer unit, held in a traditional "english" style.
Surrounded by native timber on the floor, windows, the solid bench-top, pantry,- and utensil
shelving.
The pantry door bi-folds and slides into a "pocket" to be out of the way.
With this arrangement you can enjoy two different looks of your kitchen.
A stainless steel butler-sink has been used, in combination with a heritage water-tap.
The windows also bi-fold and open the whole kitchen to the outside veranda.