Curio Bay House, Kitchen
Whitened Oak kitchen, held in a scandinavian style. Designed with Sheila Smith (Interior Designer) and Felix…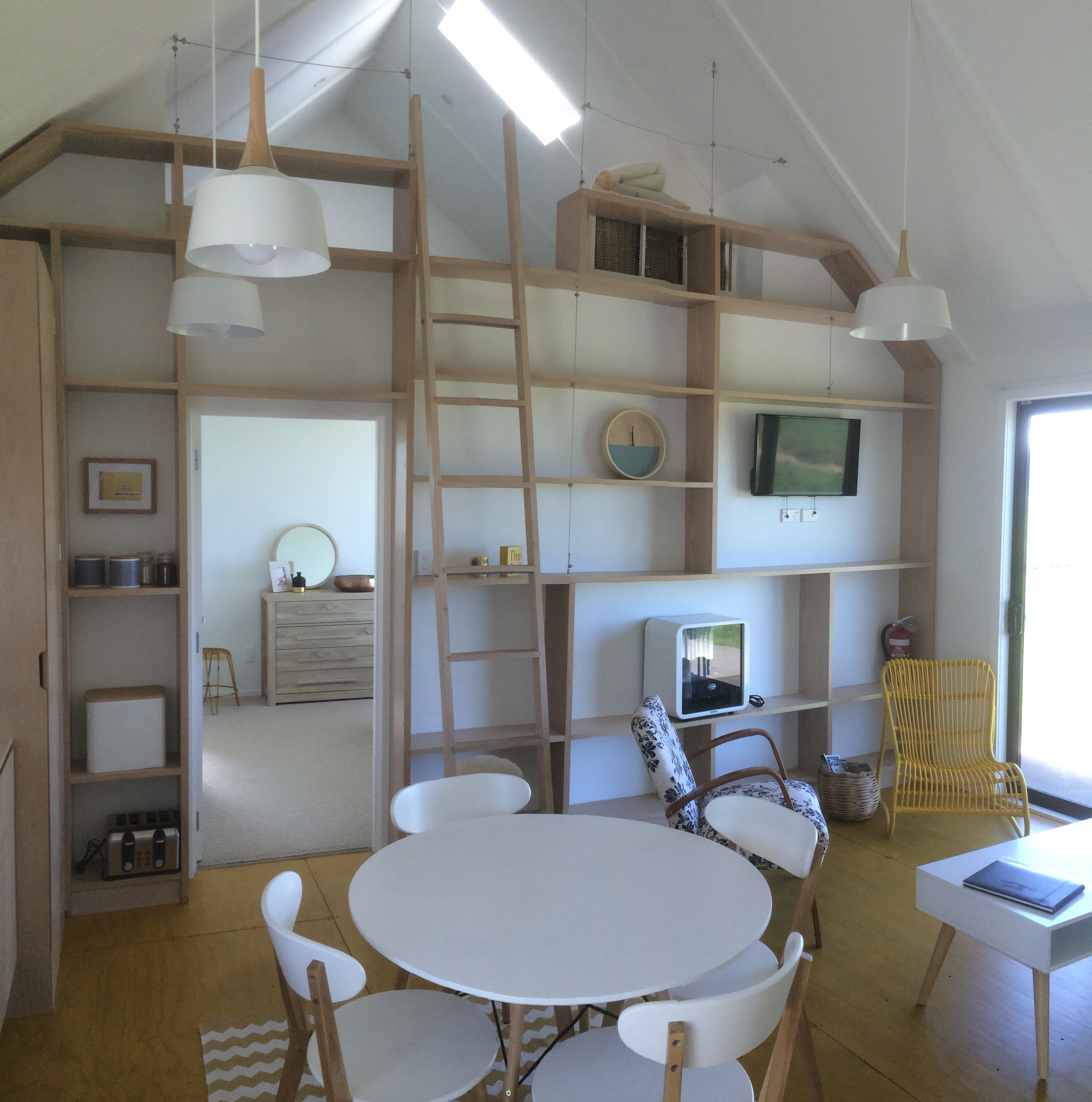 Curio Bay House, Kitchen
Category Fit outs / Renovations / Kitchen
Date 28/10/2015
Whitened Oak kitchen, held in a scandinavian style.
Designed with Sheila Smith (Interior Designer) and Felix Riedel (Zeitgeist Joinery)
The Curio Bay House is a funky, black board and baton place with light interior design and
electric splashes of colour.
This place also features a bench seat corner, bunk beds, library-wallshelf unit and vanities.