Colour/ Oak Designer Kitchen
Designer kitchen, which features over dimensional soft-close draws, a pull-out frame for cooking oils and other…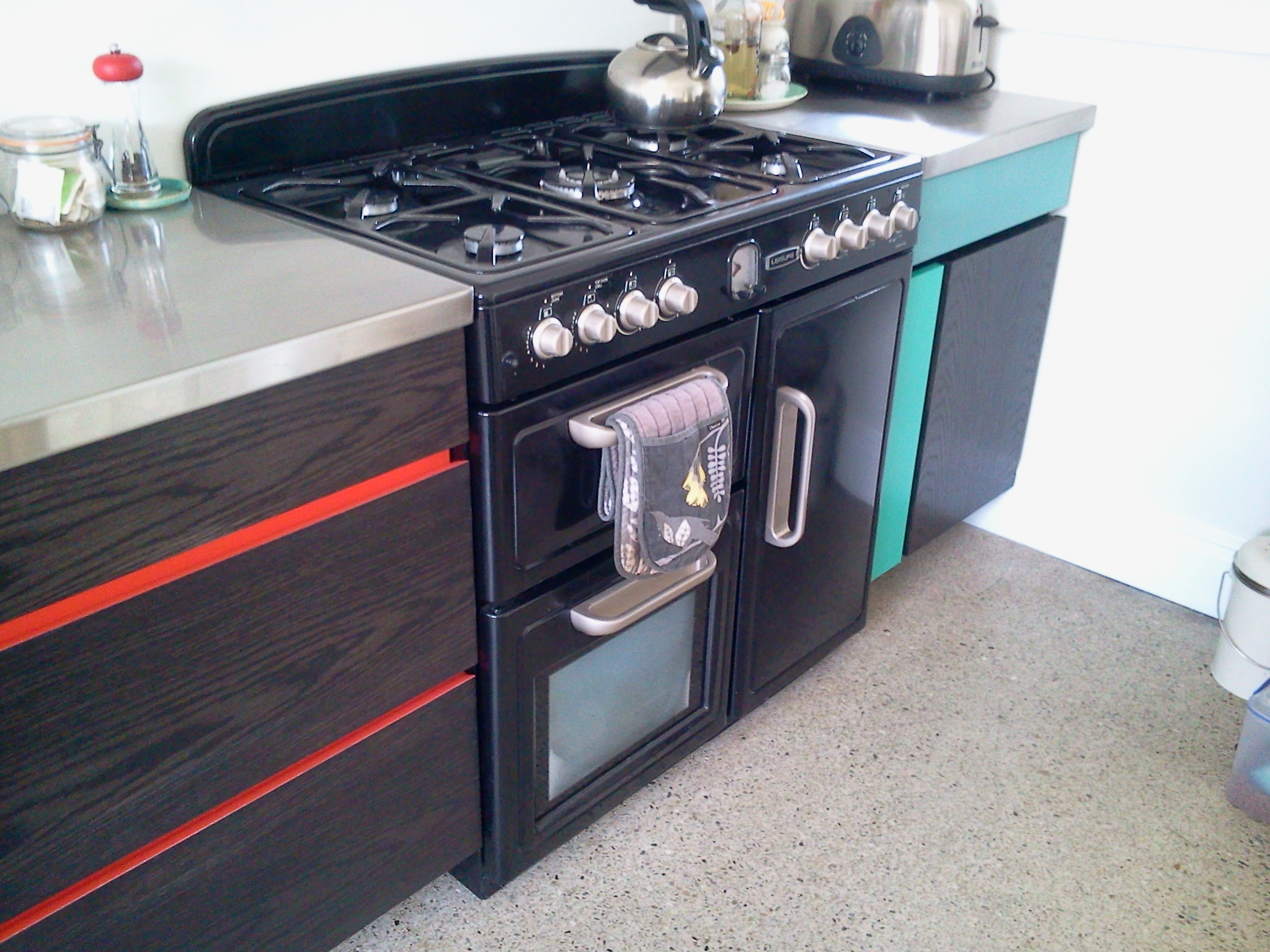 Colour/ Oak Designer Kitchen
Category Fit outs / Renovations / Kitchen
Date 26/08/2015
Designer kitchen, which features over dimensional soft-close draws, a pull-out frame for cooking oils and other utensils.
Clean, handleless design with Beized Oak,- and coloured fronts and a stainless steel work bench.
The Task:
This kitchen was part of an existing kitchen-island, which was build prior, in a more traditional Frame and panel style, with white fronts and a black, solid timber top.
The idea was to make a clear break between the two kitchen parts and also to accommodate the traditional house style, with it's modernized features.