Bamboo In The Mountains Of Queenstown
This lookalike kitchen is made of laminated timber and therefore has the bamboo effect. with orientating…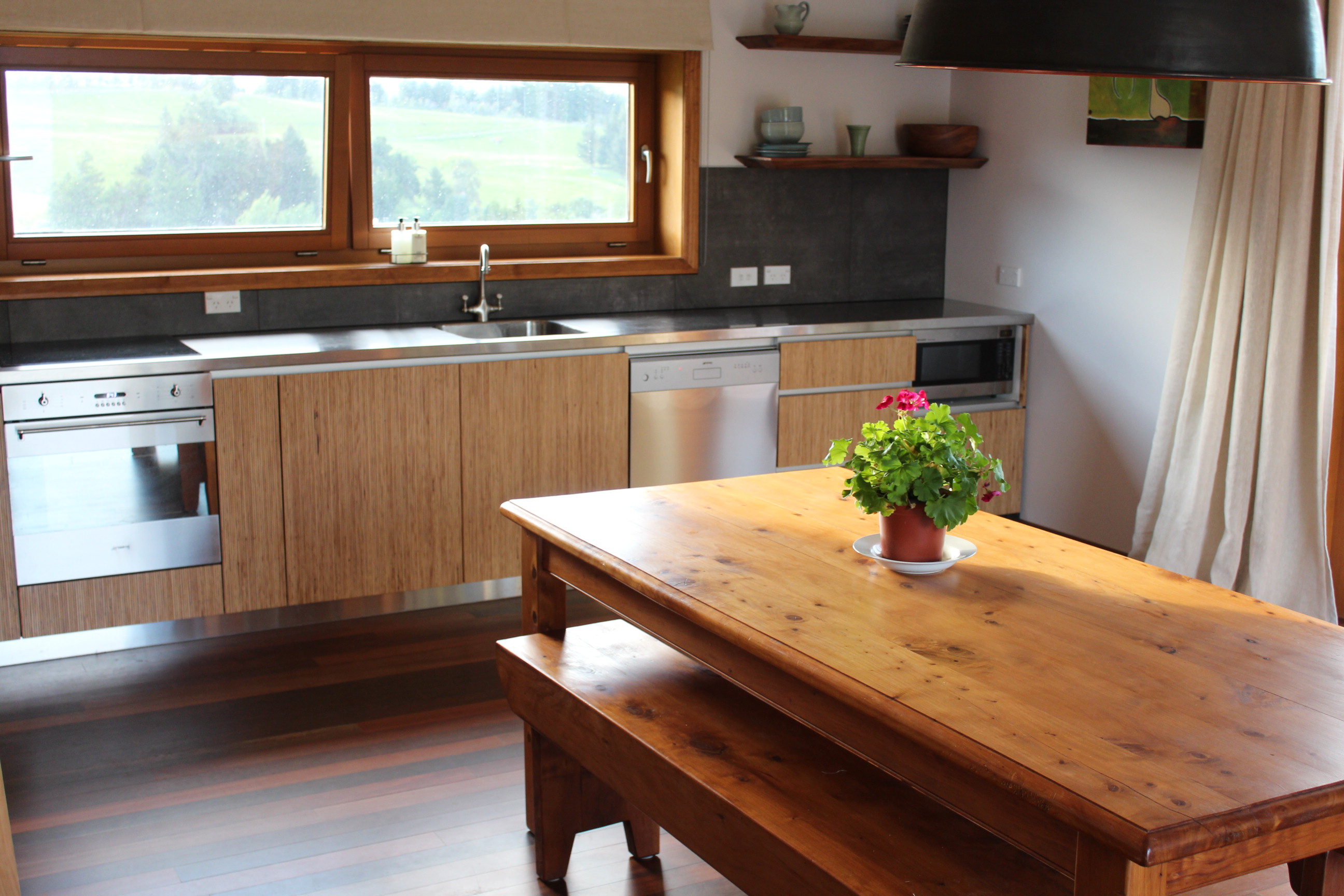 Bamboo In The Mountains Of Queenstown
Category Fit outs / Renovations / Kitchen
Date 07/10/2016
This lookalike kitchen is made of laminated timber and therefore has the bamboo effect. with orientating the grain vertically or horizontally, the feeling of height or width can be altered.
My client wanted an industrial look which mixes with the look of her Scottish cottage, made of Otago-Schist and
being set in the Mountains of Queenstown Lakes District.
With a mix of modern lines and stainless steel for bench-top and handle setbacks, the Matai flooring, the steel stairs and the view of the hills and rough mountains, the combination feels complete.